A state flag from 1836, white field with a big red star.
Texas had a couple, but the 1819 flag was white on red, and "Burnet Flag" 1836 to 1839 was yellow on blue.
This is the last surviving "Lone Star of California" flag from the 1836 Alvarado rebellion.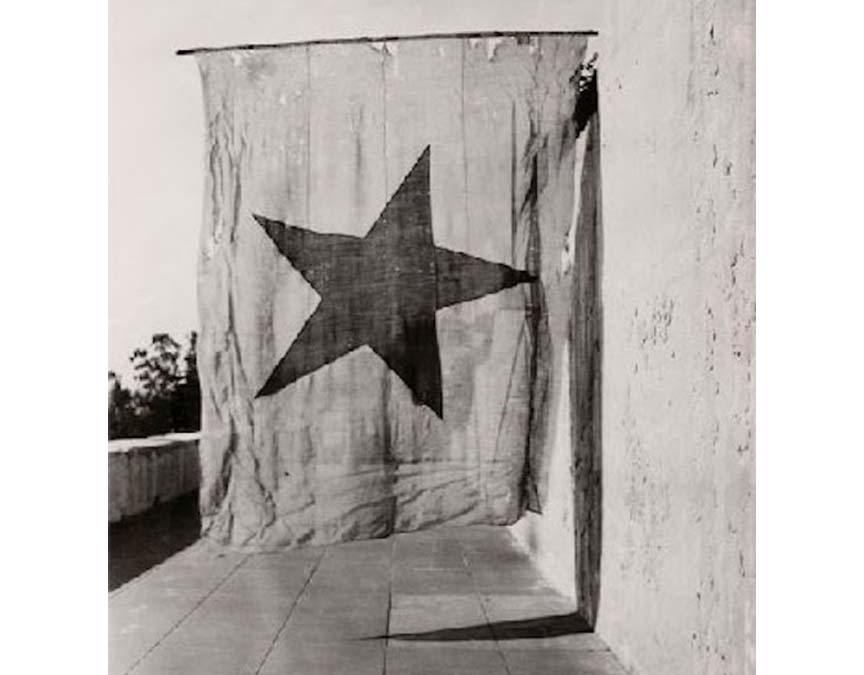 Quote:
In 1836, a group of inhabitants of what was then known as "Alta California" (to differentiate it from Baja) declared independence from Mexico. They were led by a Californio named Juan Alvarado, who declared himself de facto governor of the new nation and who later served as the official governor of Las Californias from 1837 to 1842. The region was eventually readmitted to Mexico two years later, but only after having obtained a vague allowance that California remained a "sovereign state." The Alvarado iteration of California proclaimed its flag to be a red star on a white field: here we see the emergence of the first element in what would become the Bear Flag that flies today.
This flag is now housed at the Gene Autry Western Museum in LA.
link