♫ I think I'm going to Katmandu
That's really, really
Where I'm going to ♪
If I ever get out of here
♫ That's what I'm gonna do
I always pictured Kathmandu as a bunch of temples to several Asian religions, surrounded by villages high up in the mountains.
Boy, was I wrong.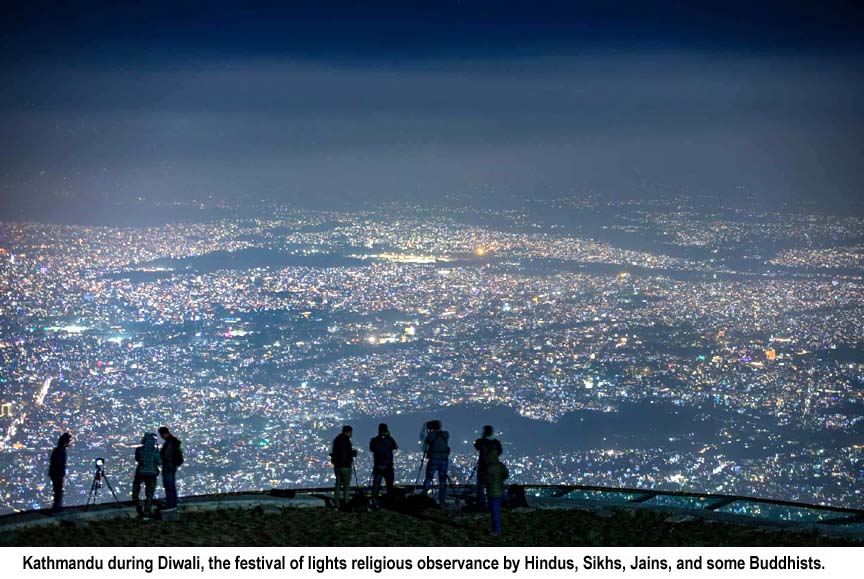 It is high up in the mountains at 4600 feet, and it does have a bunch of temples, but itís surrounded by one big village of homes
and buildings commonly 5 or 6 stories. With a population of about a million, it doesnít sound like a place to get away from it all.

link