You have certainly heard of John Sidney McCain, Naval pilot, POW, U S Senator from Arizona, and Presidential candidate in 2008.
McCain was born in 1936, died in 2018, four days short of his 82nd birthday. This is a photograph of his funeral.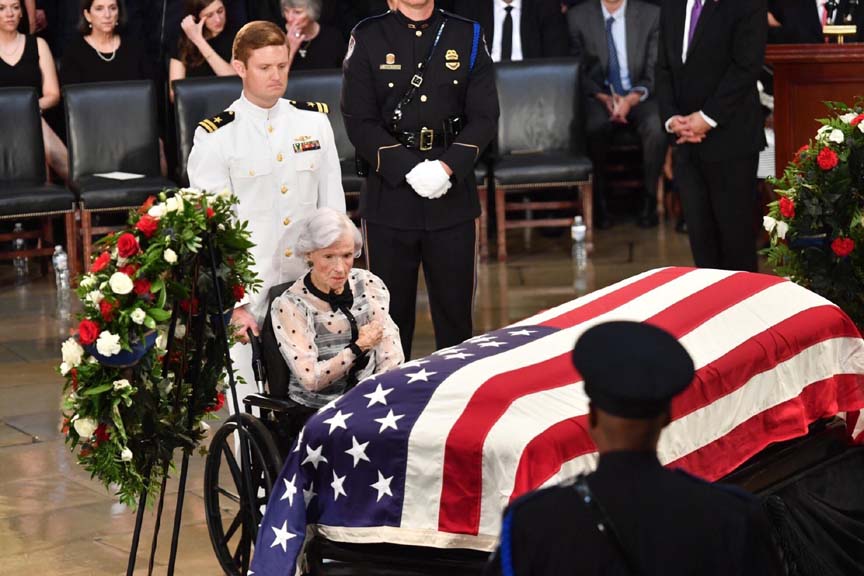 A parent attending their child's funeral should never ever happen, but it does.
However it is uncommon for an 81 year old to have a parent attend their funeral.
John McCain's mother, Roberta, was born in 1912 seven days before Arizona became a state.