No, not a museum of pant's pockets, a museum, in a window, in a door, in a house, in an alley, in a city, in Switzerland.
A window?
Yeah, a 2'x 2' window in the door at 31 Imbergässlein (Ginger Alley) in Basel, Switzerland.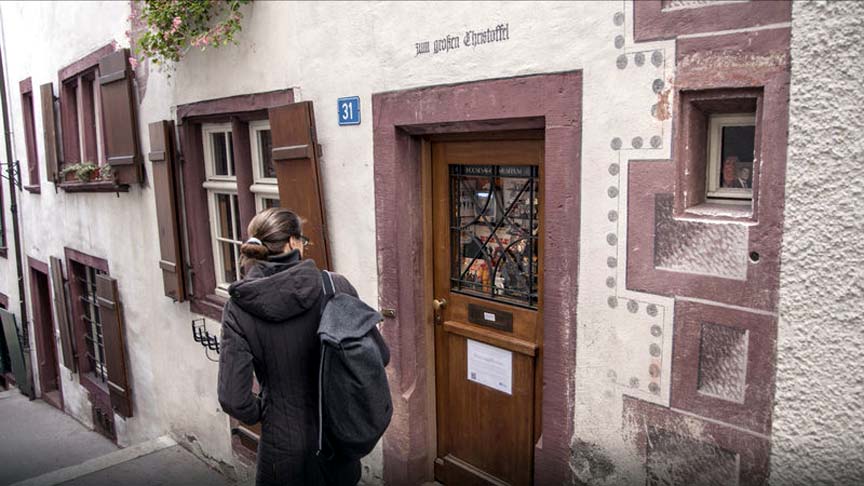 Quote:
Welcome to the Hoosesagg Museeum, which translates to the Pants Pocket Museum in English. There's no admission fee, but there's also no admission. The entire museum is contained within the two-foot-by-two-foot window in the door of Dagmar and Matthias Vergeat's 600-year-old house, located in a narrow pedestrian alley in Basel's Old Town. The Vergeats have run what is likely Switzerland's smallest museum for 24 years.
The latest is Eiffel Tower themed, December 2018, was Magi figurines, and before that green knitting needles.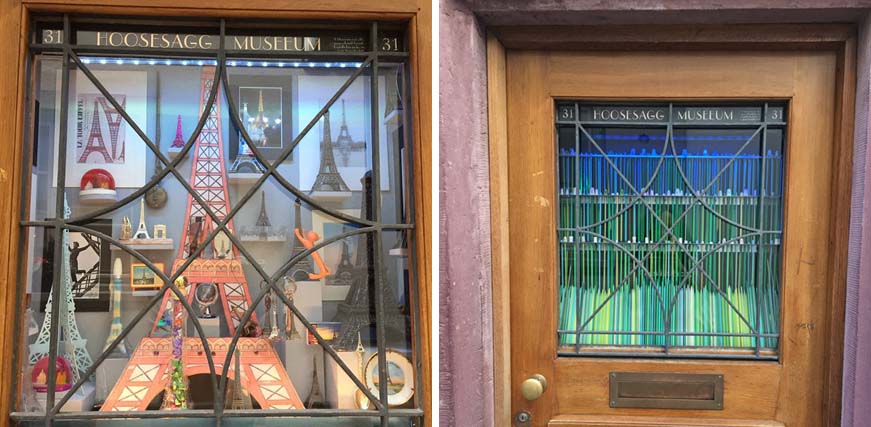 Quote:
Dagmar's love of collecting is a lifelong one. As a child, she started by amassing a variety of Swiss cowbells. "I like to collect because I don't like to throw things away," she says in German.
A look into the room behind the Pocket Museum door makes that clear. There are countless objects lining the walls, hanging from the ceiling, and arranged in display cases. Wristwatches surround bottle stoppers with carved faces. There are tea eggs, a spectrum of plastic sunglasses, Rubik's cubes, toy televisions, and Dagmar's childhood collection of bells. The collectibles room used to be the Vergeats' oldest daughter's bedroom. When she moved out, the couple moved all their collections inside. Dagmar has not cataloged her items but guesses there are several thousand. "Each individual object is not really worth that much, but all the objects together make one great picture," Dagmar says.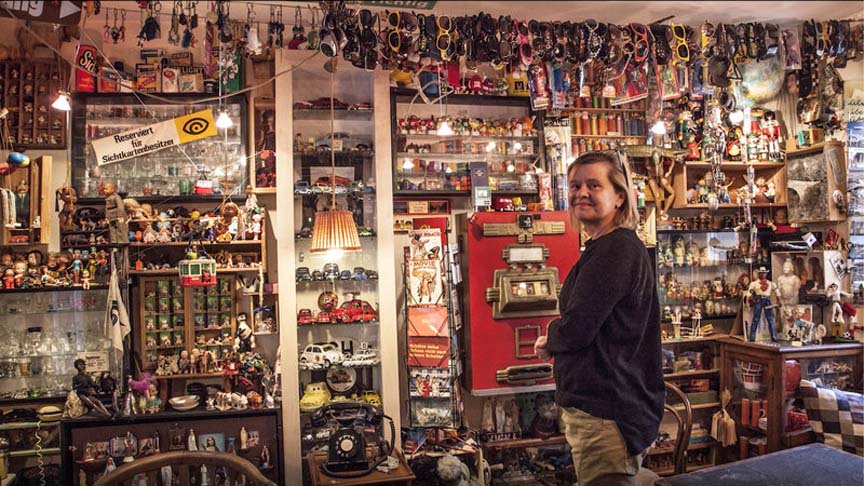 Quote:
Today, those interested in showcasing their collections email Dagmar photos of their objects. If approved—Dagmar estimates a 95 percent acceptance rate—they bring her around 50 items, and she selects between 30 and 35 to create the exhibit. Collectors have traveled from Zurich and Germany with their thimbles, Pokémon, porcelain shoes, and tiny perfume bottles. In the summer of 2019, a Lichtensteiner will show a portion of her doll collection.
Dagmar recalls one person she turned away: "He collected condoms and… dildos. Dildies? Dildas? What are they called? He brought all that nonsense, so I had to say 'No, hello!' He had such a collection."
link