I was reading an article that led me to a link then another link down the rabbit hole.
Eventually I followed a link to Reddit, and as I scrolled down the page this picture stopped me cold.
I love everything about this, the premise, the craftsmanship, and especially the Lunch Lady's smile.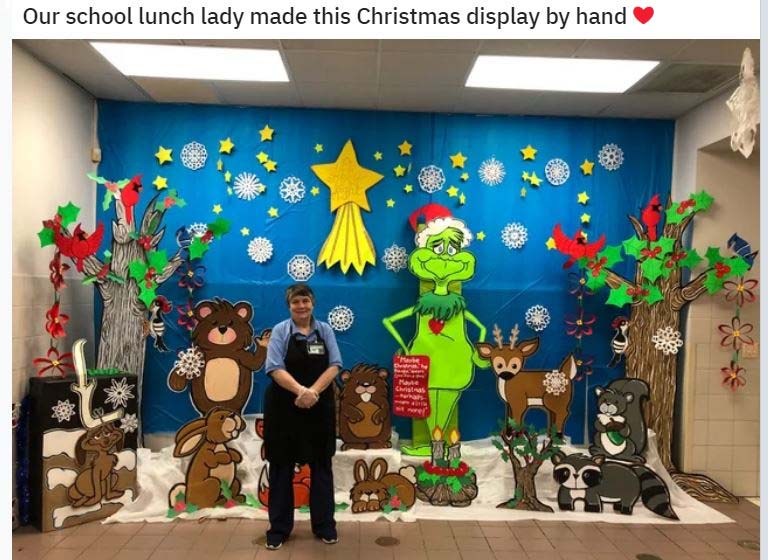 She looks appreciative of the appreciation, a little embarrassed by it, but she loves the kids and does this for them.
Doing this with her own money on probably shit wages. Maybe over time with a piece or two a year? Wonder where it is?
link