Wow, you can see Heaven and Hell the same day, actually at the same time, in the same place.
Quote:
Wat Rong Khun, more widely known as Thailand's White Temple, is built with a very simple idea in mind. His creator, Chalermchai Kositpipat, wanted to create the most beautiful temple in the world. Undoubtedly, whoever steps inside this temple walks out with an indelible impression of it. There is simply no other place on Earth like Wat Rong Khun.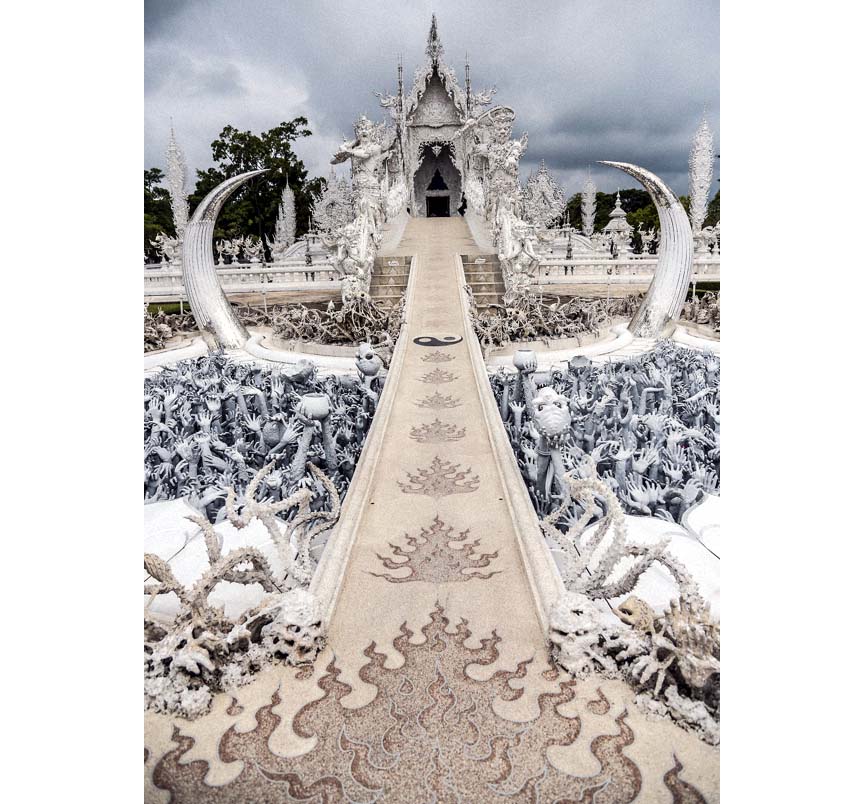 Quote:
When you first find yourself standing in front of the temple, you are confronted with a cluster of desperate hands. This is hell - the endless pit of desires and human cravings, according to Buddhism. Once you cross the bridge above the "hell", you are greeted by the statues of the heaven guardians. There's no turning back by this point, the way is only forward. In fact, the guard employed at the temple would actually shout at you if you tried to go backward. The symbolism of crossing the bridge from "hell" to "heaven" signifies the Buddhist path to enlightenment.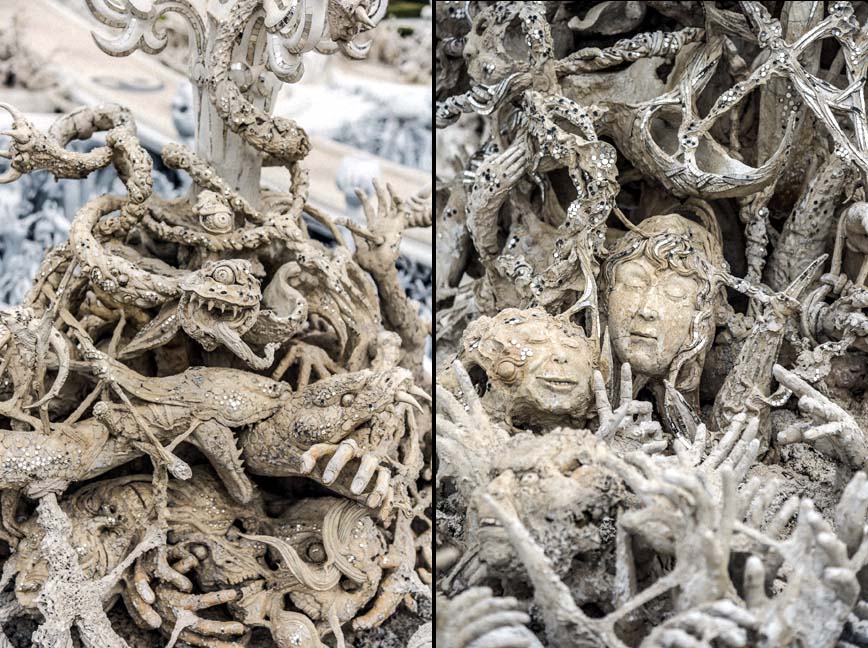 Quote:
When Chalermchai acquired enough means to work on his own project, he returned to his hometown and decided to reconstruct then crumbling apart Wat Rong Khun.
To this day, he has spent over one million USD of his own money on the project. Though he doesn't shy away from donations, the artist had set an upper cap of 10 000 USD for any donations just so he could prevent the influence of donors on how the temple evolves.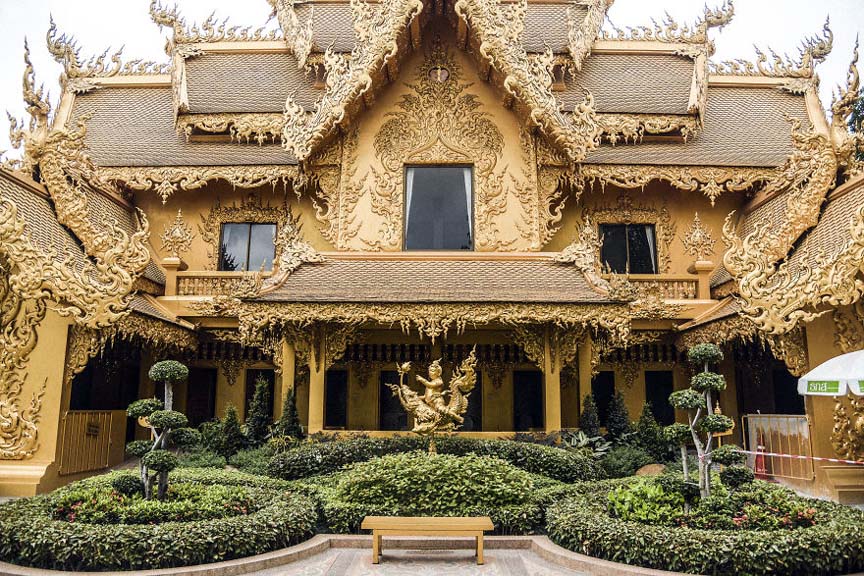 This is a separate building but part of the temple, I guess you'd call it an outhouse, which is exactly what my country folk forbearers would call it.

Quote:
This is the toilet of the temple. It is painted in gold to symbolise the human greed for material and perishable things. And it is a toilet to show us the value of all these things.
link